Brand New Leather Goods At Gunthers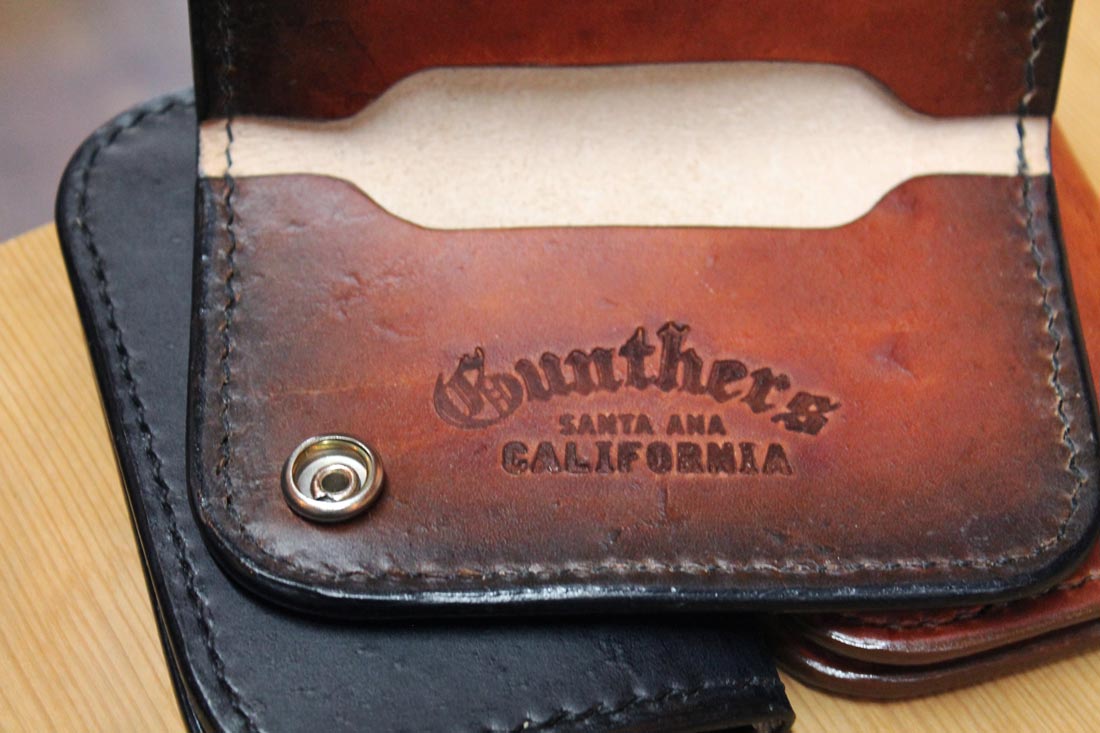 Here at Gunthers we have been working on something special for you, and now we are excited to have it available for everyone. We can all agree that your wardrobe isn't complete without the right accessories. Imagine fellas, you go out on a date, looking dapper with some Red Wing boots, a fresh collar shirt, and crisp, new denim. But when it's time to pay the bill for dinner or purchase the movie tickets, you bust out your old velcro wallet, the one that you have had since high school. You look over to your date, only to find out that they are not there anymore. All that is left is a cloud of smoke from when they escaped at the sight of your velcro wallet. What a shame.
We've heard these horror stories. Men that are fresh head to toe, but to our dismay, what is in their pockets or holding their pants up are despicable, worn out items that apparently have some sentimental value to them. Obviously there can't be any other explanation. It's been time to update their accessories for a while. At Gunthers, we have the right items that can turn these little chamacos into established gentlemen.
Located in Santa Ana, Japanese Artist Akihiro Tsuneizumi fabricates handmade leather goods such as key fobs and wallets. Tsuneizumi customizes these items to his own creative vision with a touch of Chicano stylistic influence. These snap wallets are all hand stitched and branded with our Gunthers signature Barrio logo. Its simple, clean design  creates an antique look in which the leather makes it appropriate for any person of any age. This wallet is timeless and it's eclectic design is classic with a Chicano twist​, which is why we decided to name this wallet the Chavez Snap Wallet.


Our shop also has the honor to have Tsuneizumi's custom leather key fobs that are specially made for citizens of Southern California. These key fobs are available in a brown, black, and natural leather. Perfect to hold your keys and made to last.
Lastly, our Gunthers Barrio Belts are what tie everything together. These genuine leather belts are available in black or antique brown, convenient for any outfit. Branded with our Gunthers signature Barrio logo so everyone knows that you make right choices by only wearing quality goods.
Leave a comment
Comments will be approved before showing up.