Viva Las Vegas 20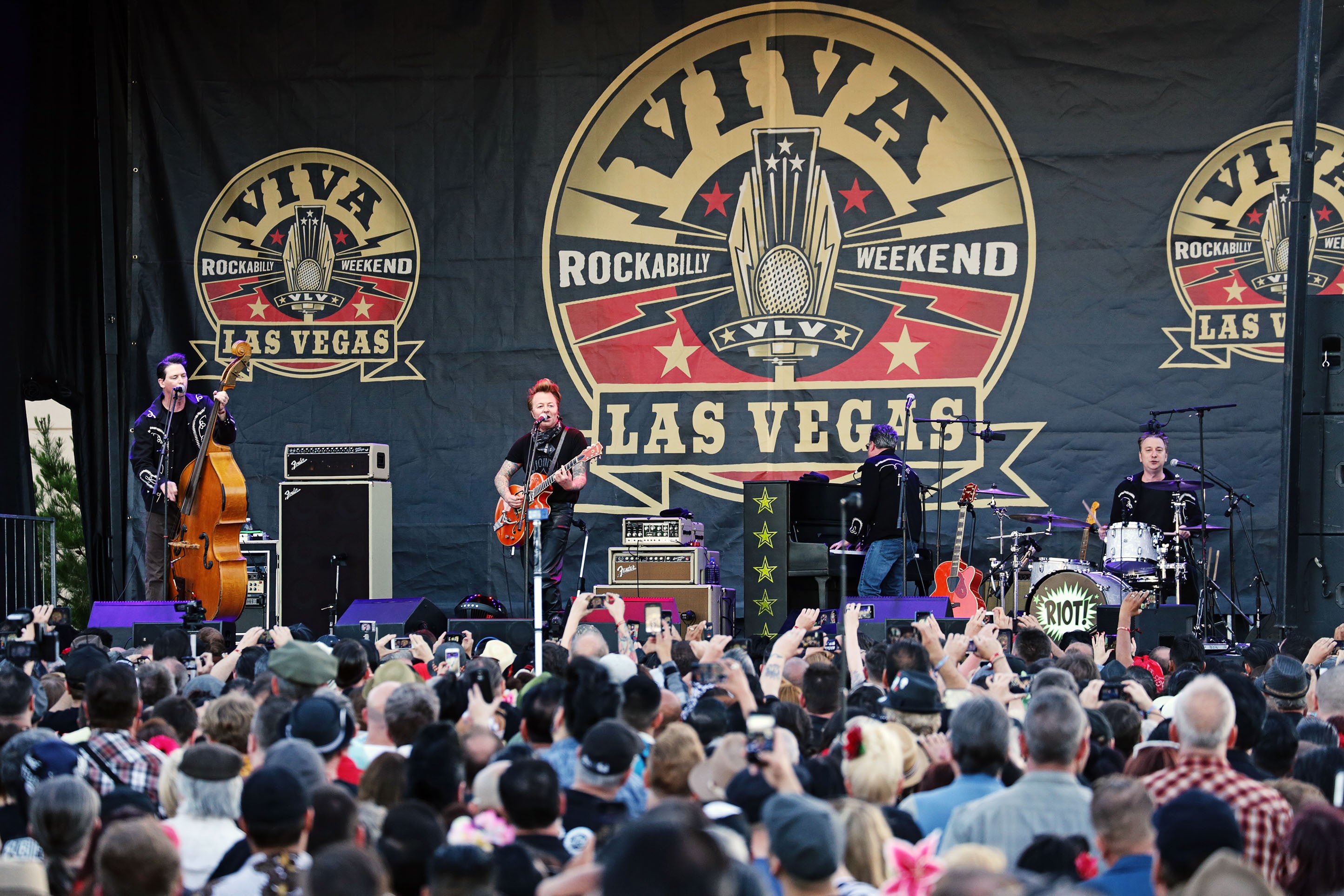 Viva Las Vegas
4/10/17
Pack your sunscreen and your favorite comfortable shoes for one of the hottest events in the hottest city. It's that time of the year again for the biggest rockabilly party around. Viva Las Vegas is a four day event from Thursday to Sunday. This year it begins on April 13th and ends on April 16th.  There's a thousand pretty women waiting out there, and I hope you have a lot of money that's ready to burn. With near to 120 vendors along with live music, classic cars, traditional tattoo artists and pin up and burlesque shows, you will not know where to start your weekend once you arrive to this bright light city.
Live music line up this year includes Reverend Horton Heat, Brenda Lee, Lee Rocker, James Intveld, and Los Straitjackets. Along with many other special guests, there is an opportunity to meet Dita Von Teese – Queen of Burlesque. Each year consists of some of the most extravagant burlesque shows and an exciting burlesque competition for Miss Viva Las Vegas.
There will be over 800 pre 1963 model cars lined up at The Orleans Hotel. These cars range from stock classics, hot rods, customs, show cars, and pre 1963 motorcycles. There will be people dancing, people cooling off under the canopies, and people walking around with their families enjoying the show.
Each year there is a Pin Up Contest and among a dozen finalists, one winner will be chosen over the weekend. This traditional contest does not imply any performance or act, but simply requires that each female contender is classy, sophisticated, charitable, and has good old fashioned glamour.
Don't miss your chance on this grand rockabilly weekend because tickets sell early and they sell as fast as people spend money in Vegas. If you don't have your tickets yet, you can catch next year's.
Viva Las Vegas!
Photos by Danny Orona
Leave a comment
Comments will be approved before showing up.