FB County Charlie Brown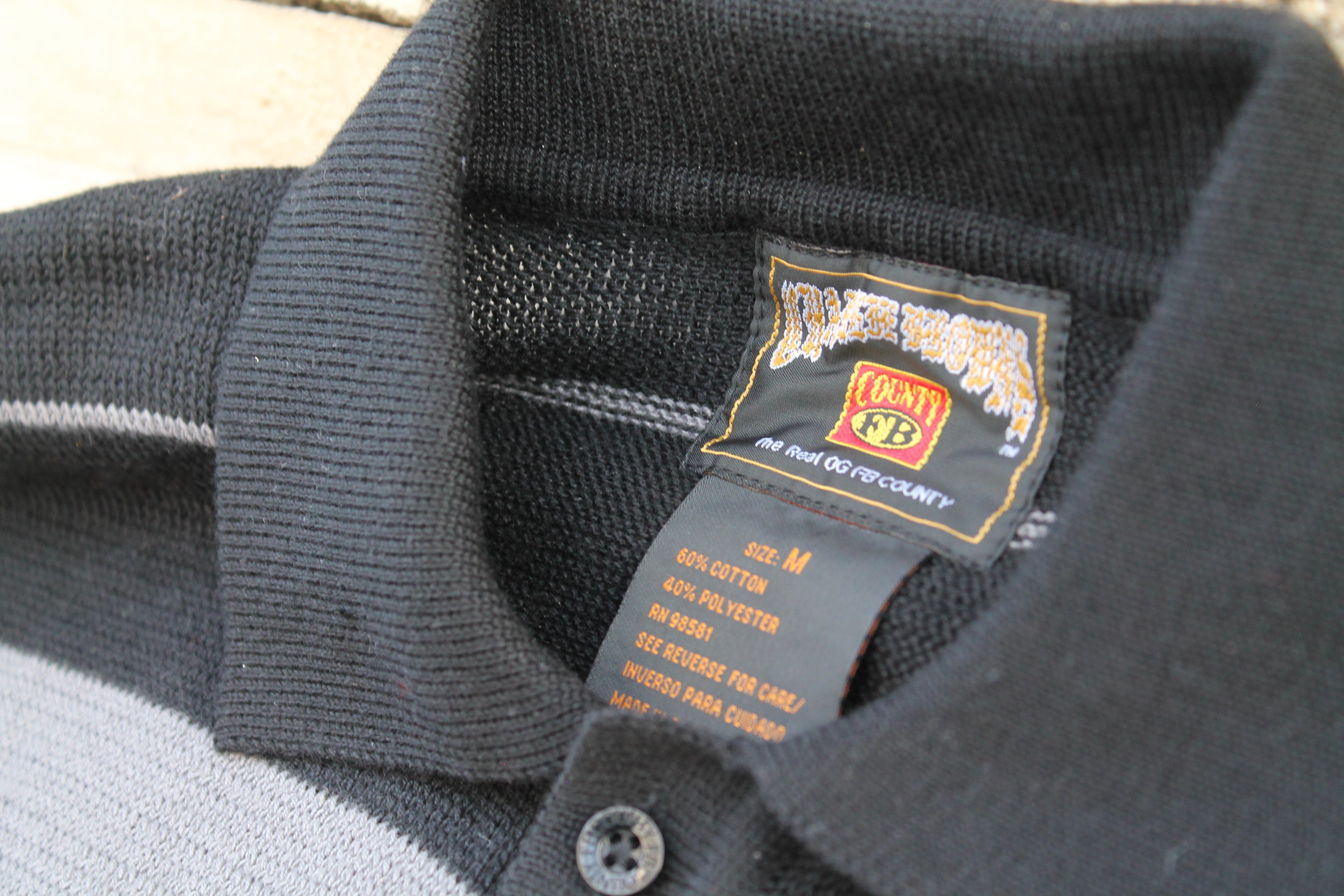 FB County Charlie Browns
If you are from East LA then you only know one type of polo shirt, and it is this one. This polo was originally known by the name of Cascade in the 1970's. Once the Cascade company ran out of business, several renditions later, Frisco Ben's created a replica of the polo shirt and branded it to their name "FB County." Nonetheless, these acrylic knit polos infamously became known as "Charlie Browns", and you will see a variety of people wear this polo. People mold the Charlie Brown polo to fit their own style, but this polo is most prominently known as the "cholo polo" because it was known to be the shirt Latinos would throw on with some nice jeans or khakis when they were heading out to a party with some friends. Before, it was difficult to get a Charlie Brown in Orange County, but at Gunthers we have carried FB County since we opened our shop in 2014.
Recently, as many other companies have done, we took the Charlie Brown stripes to a whole new level. We printed the pessimistic Peanuts character Charlie Brown wearing a Charlie Brown on one of our own Gunthers shop tees, and customers that love this polo couldn't help but get this shirt as well. Just as Xhibit would say: "We heard you liked Charlie Browns, so we put a Charlie Brown on a Charlie Brown." And there you have it.
Then we made Charlie Brown socks, because why not.
1 Response
Leave a comment
Comments will be approved before showing up.