Ventura Nationals Sept 1-3, 2017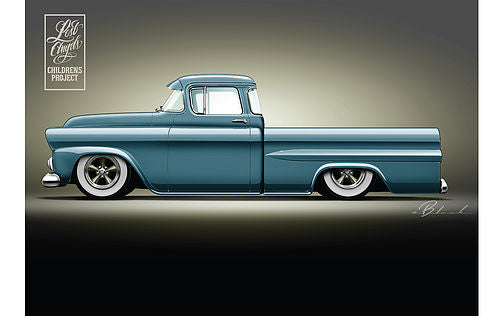 Ventura Nationals is right around the corner, and it is one of the biggest car shows that we participate in. This is an ultimate hot rod, motorcycle, van, lowrider, and kustom car show that everyone looks forward to every Labor Day weekend. This show lasts all weekend, beginning with an art show and ending with a beautiful, scenic car cruise that finales at the pier. All weekend there is live music, art, cars, vendors, and good food and drinks. This car show event is one that you would want to spend with your friends and families to enjoy a weekend off outdoors soaking up the sun and a bunch of nice cars. 
This event is also charitable, in which The Lost Angels Children's Project partake in a special custom car raffle every year, hence their slogan "Building Futures." This year's giveaway is a custom 1958 Chevrolet Truck, and the only way to enter the raffle is through a humble $20 donation. You can't beat that price which values as a chance to win while at the same time, you get to help out in a meaningful way.
Visit the website to learn more on how to enter: http://www.lostangelscp.org/
Leave a comment
Comments will be approved before showing up.